Muscadet: A Tasting Experience Like No Other
Jun 16,2023 | Ambrosia Daily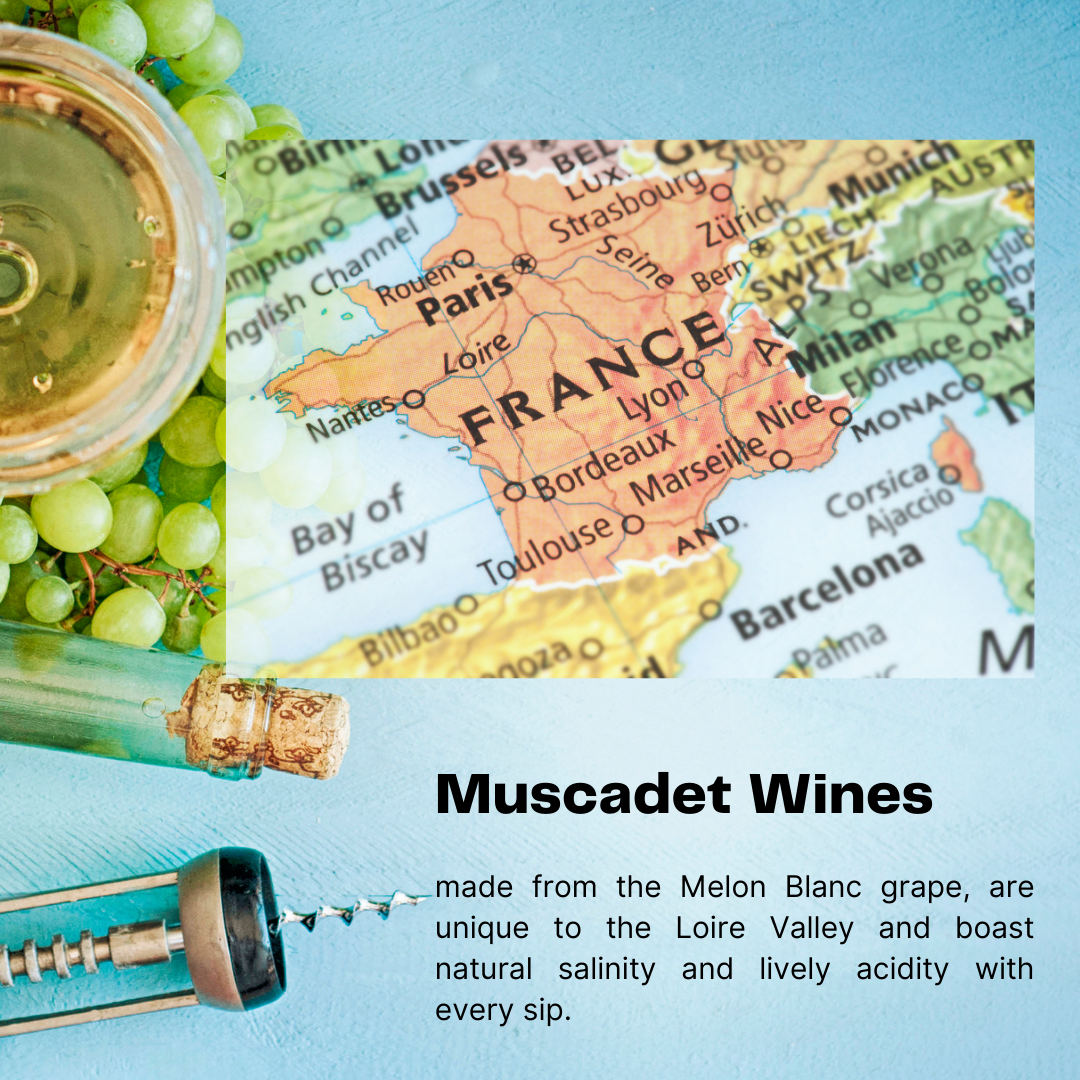 When people think of French white wines, they often think Chardonnay or Sauvignon Blanc. But hidden among the Loire Valley's well-known white wine regions, there's Muscadet, producing some of the best white wines France has to offer.
Muscadet sits at the Western end of the Loire Valley, near the Atlantic Ocean. The vineyards here are filled with Melon Blanc, a grape varietal that is famously unique to Muscadet, famous for producing beautifully crisp, minerality-driven wines.
Muscadet wines are characterized by light bodies and high acidity with a briny, fresh minerality – reminiscent of shellfish of the region.
These wines are dry and crisp with a tangy, refreshing finish that lingers on the tongue. Notes of citrus and Meyer lemon, with delicate floral aromas, are all balanced by a bracing acidity that adds depth and complexity to the wine. As Muscadet wine is aged on its lees, you may even detect hints of brioche or toast actually becoming integrated with the delicate fruit nuances.
The beautiful simplicity of Muscadet makes them versatile and truly goes with just about any meal that goes with white wine. Our choice would be a stunning pairing with shellfish, but you really can't go wrong pairing Muscadet with a fresh garden salad full of herbs, green apples, or apricot, or even a kiwi and lime salsa served with grilled swordfish or fresh crab.
Muscadet has been long & perhaps unfairly been considered a lesser white wine compared to it's more famous Parisian cousins. Today, winemakers are working aggressively to restore the region's reputation as a hotbed of exciting experimentation, tradition, and change all rolled into one.
We've got an amazing selection of Muscadet wines available at Ambrosia Daily, including the Domaine Le Fay d'Homme Muscadet Sèvre et Maine Sur Lie, which is bottled under sur lie, allowing it to develop its unique herbal, salty and refreshing character. This results in a wine with a natural fermentation process that gives it a distinctive flavor that is refreshing and herbaceous.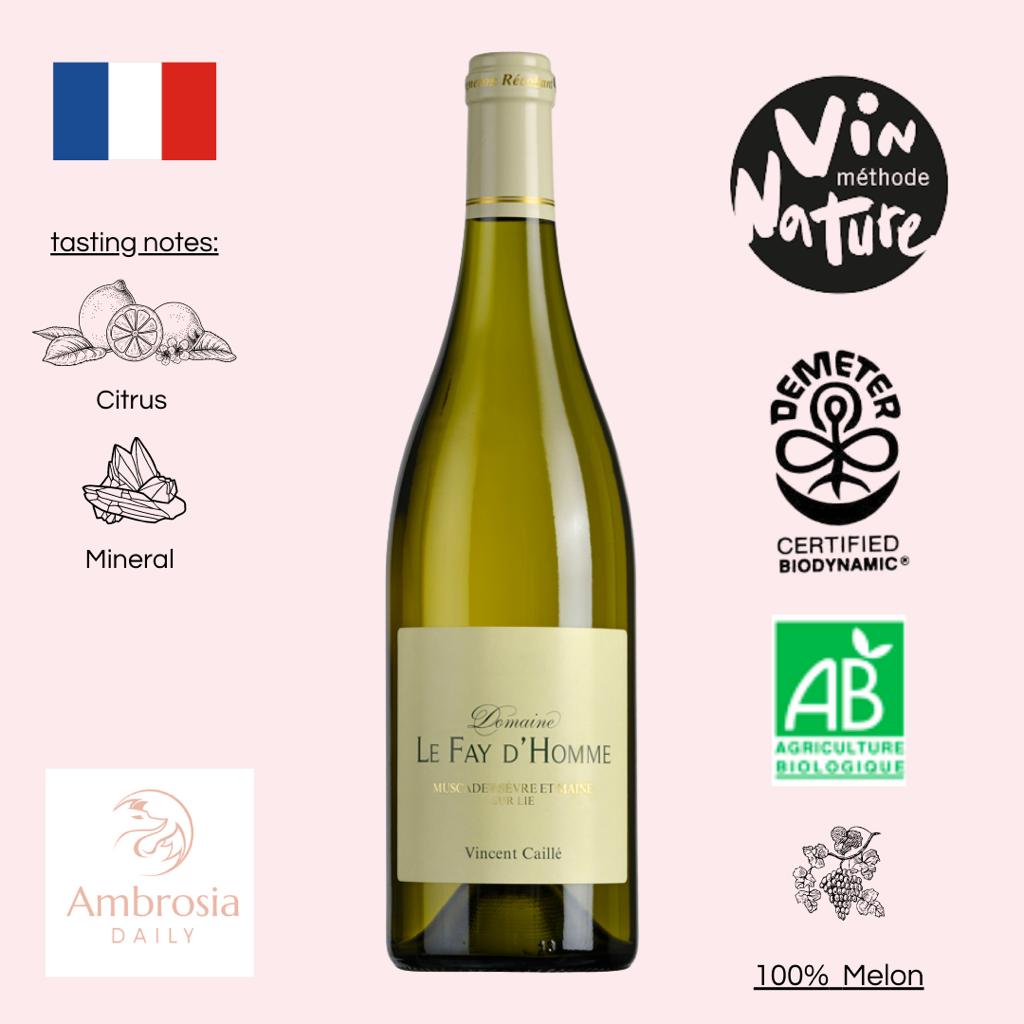 he Domaine Le Fay d'Homme Muscadet Sèvre et Maine Sur Lie is an elegant wine with a distinct minerality, a palatable herbaceousness and characteristic freshness of the Melon de Bourgogne grape. Bottled under sur lie, this wine offers a natural fermentation, which results changes in the characteristics due to the profound connectivity of the wine in its barrel.
It has a bright, lemony gold color that showcases the wine's natural freshness and acidity. On the nose, the wine offers a lovely aroma of fresh cut citrus fruit coupled with hints of minerality and crushed rocks. On the palate, it delivers a zesty and bright acidity, accompanied by subtle hints of salty minerality that create a pure and refreshing mouthfeel. Notes of grapefruit and some depth appear with a touch of savory herbs, thereby promising a medium-length finish that is satisfying to the palate.
This wine is best served chilled and goes beautifully well with a wide range of foods. Hence, it is commonly paired with seafood, salads, and mild cheeses. The Domaine Le Fay d'Homme Muscadet Sèvre et Maine Sur Lie is truly a delightful wine, which is perfect for any occasion.
Comment